Fine Homebuilding Article: Low-Tech Solar
Brian Knight
August 4, 2015
Abstract:
Published article on our passive solar design plan, the Springtime Cottage. A simple plan is used to better explain passive solar design fundamentals. From Fine Homebuilding magazine issue 251, Summer 2015. Reproduced with permission © 2015 The Taunton Press, Inc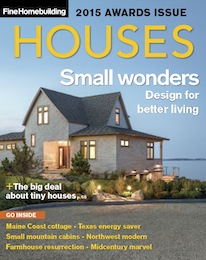 Download complete article document. PDF
Springtime Builders are Asheville custom green builders specializing in passive solar design and building science. The Springtime Cottage is available as a passive solar design home plan.
Posted in
Energy